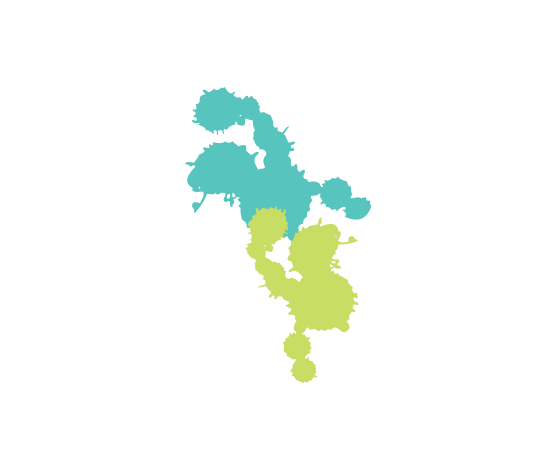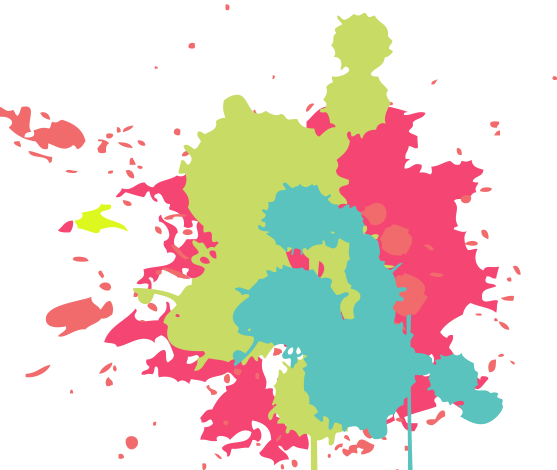 Fort4Fitness Spring Cycle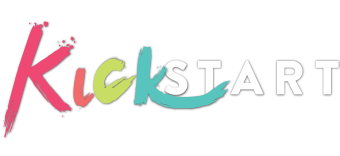 Ride RMHC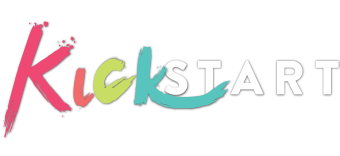 FWCS Bike to School Day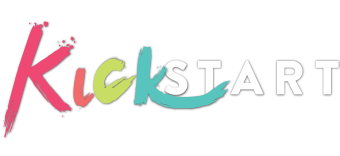 Bike Fusion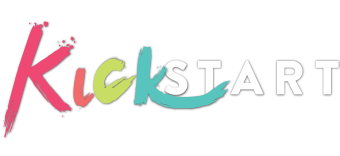 Bike to Work Day Breakfast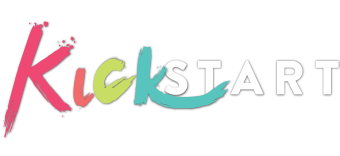 KICKSTART YOUR SUMMER WITH THIS MONTH LONG COMMUNITY CELEBRATION OF BIKES, ART, MUSIC AND THEATER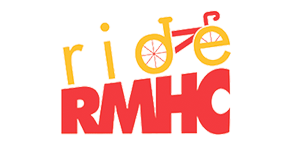 Ride RMHC
Sunday, April 30, 2017 – 1:00 pm

Ride RMHC is a great day of fun, friends, cycling and support for Ronald McDonald House families.
Whether you are a beginner or a serious cyclist, Ride RMHC has a route for everyone:  a greenway ride, which is a distance of your choice up to 10 miles, as well as 15, 25, 45 and 65-mile road routes. Registration is $35.  Children 12 and under ride the greenway free. Ronald McDonald arrives at noon, so come early for a picture! Join us after your ride for a light lunch back at the event tent.
Registration on the day of the event will run from 11:30 A.M. – 12:30 P.M. everyone should be ready to ride at 12:45 P.M.
ALL RIDERS MUST WEAR APPROVED HELMETS. RIDERS MUST COMPLETE THEIR CHOSEN ROUTE IN FOUR HOURS.
Visit our website, ridermhc.org to learn more and get registered. For more information contact Teresa White at 260-266-3593.

Location: Kreager Park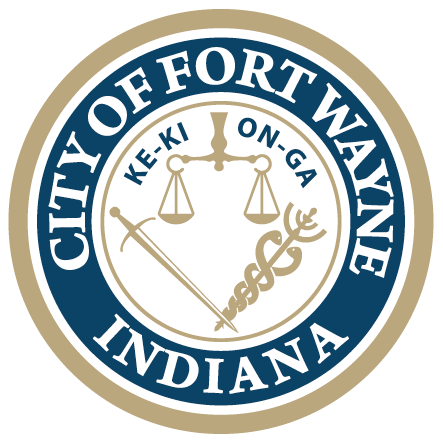 Active Commute Fridays
Every Friday in May and throughout the summer

Friday is typically a casual workday for many. This makes it a great day for choosing to bike or walk to work! Consider leaving the car at home and biking or walking instead. Talk to your co-workers, friends and family to find a safe route. If you work downtown, contact the City's Greenways Department to see if there's a group that you can ride with into work.
For more information, contact Amy Hartzog at 260-427-6228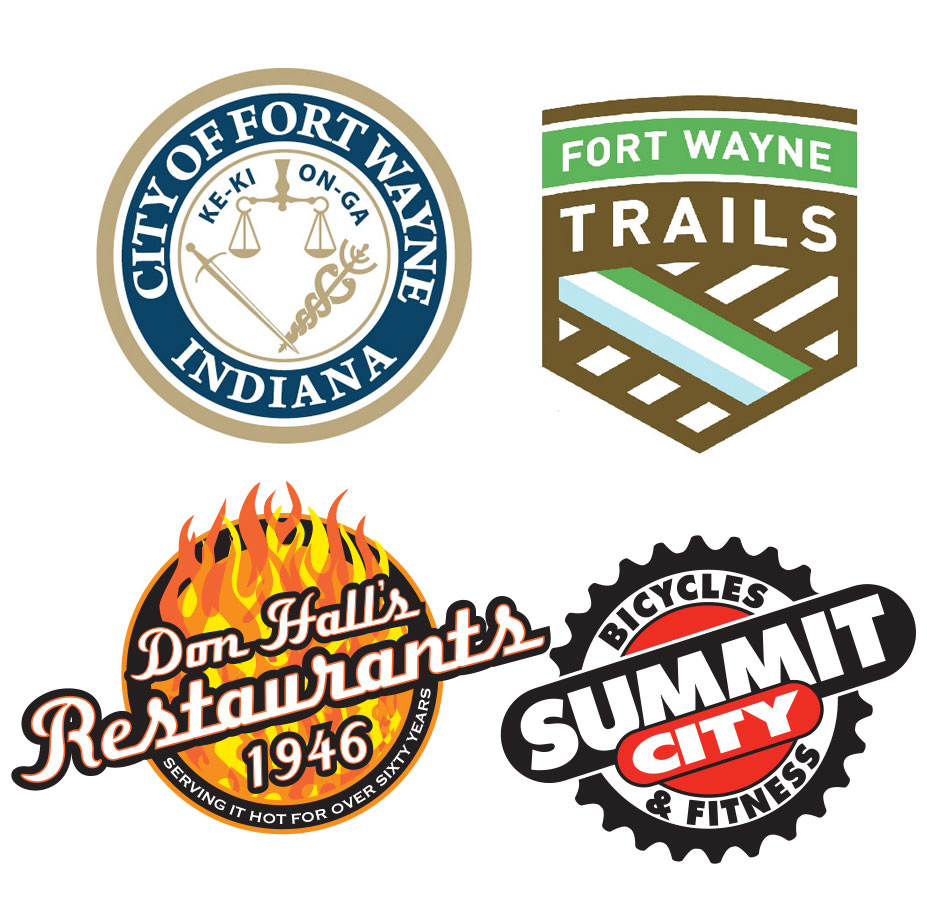 Trek the Trails Kick-Off
Tuesday May 2, 2017 – 6:00 pm
Join Fort Wayne Trails, the City of Fort Wayne, Summit City Bicycles, and our sponsors as we kick-off our annual Trek the Trails Weekly Bicycle Rides.
The Trek the Trails ride will begin at 6:00 pm and will be followed by a party including beverages and food provided by Halls Restaurants. The ride is free and the party is only $10.00 per person.
For more information contact Fort Wayne Trails at 260-969-0079  or City of Fort Wayne Greenways Office at 260-427-6228.
Location: Salomon Farm Park
, 817 W. Dupont Road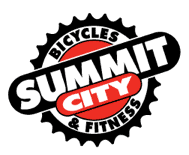 Trek the Trails Weekly Rides
Tuesdays in May – May 2, 9, 16, 23 and 30, 2017 – 6:00 pm
Fort Wayne has one of the finest trail systems in the Midwest with almost 100 miles of trails. Join local trail users for weekly bike rides this spring to experience Fort Wayne on 2 wheels. You'll love reconnecting with nature along the Rivergreenway or learning the history of the Wabash & Erie Canal along the Towpath Trail or enjoying the many miles of new trails throughout the Greater Fort Wayne area. Load up your family and bikes and join the fun!
Participants are asked to wear helmets and bring water along for the ride. All participants ride at their own risk. Tuesday rides will continue through the summer.
Please sign-up online so that we know how many to expect, and to enter you in our annual Bicycle Give-Away, sponsored by Summit City Bicycles.
For more information, call the City of Fort Wayne Greenways & Trails Office at 427-6228 or Fort Wayne Trails, Inc. at 969-0079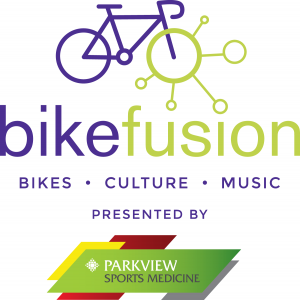 Bike Fusion
Friday, May 5, 2017 –
 5:00 pm to 9:00 pm

Kick off cycling season with fellow fitness enthusiasts while enjoying music, festival food, craft beer, a bicycle art show, and other family friendly activities. You will have the opportunity to test ride bikes on Turnstone's indoor track, attend free workshops such as Basic Bike Maintenance, How to Change a Flat, and Yoga for Cyclists, and register to win a new bike from each of the three local bike shops: Summit City Bicycles & Fitness, Human Motor Works, and Fort Wayne Outfitters and Bike Depot! Admission is $5 per person, $10 per family, or free with flyer. Kids under 12 are free. Flyers are available online and at sponsor locations. Proceeds support Turnstone's mission of empowering people with disabilities.
For more information, contact Bethany Ballard at 260-483-2100 x 353
Location: Turnstone's Plassman Athletic Center 3320 N. Clinton St.

Parkview Injury Prevention FREE Helmet Give-away
Sunday, May 7, 2017 –
 1:00 pm to 3:00 pm, MUST REGISTER
(Ages 3-18), Limited to the first 100 registrants
Location: Parkview Safety Store
 1818 Carew Street, Suite 140
Please register for this event using the following links depending on the time you would like to pick up your helmet: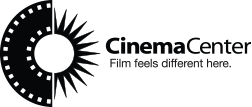 Special Screening of Pee-Wee's Big Adventure
Sunday, May 7, 2017 –
 1:00 pm

Come on out and celebrate the lengths one man child will go to be reunited with his beloved bike in Tim Burton's directorial debut, "Pee-Wee's Big Adventure."
Pee-wee herman (Paul Reubens), an eccentric child-like man, loves his red bicycle, which is stolen while he visits his friend dottie. Thinking his bike is at the alamo, pee-wee sets off on a trip, where he meets remarkable people, and off course, recover his bicycle.
For more information, contact Tammara Cornett at 260-426-3456
Children under 12 years of age may attend for free. Adults who ride a bicycle to the event will be charged only $5.
Location: Cinema Center – 437 E. Berry St., Fort Wayne, IN 46802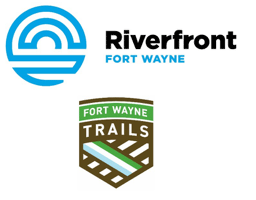 Birdwatching on the Trails
Sunday, May 7, 2017
8am Walk, 9:15am Bicycle Ride

Join Riverfront Fort Wayne in partnership with Fort Wayne Trails for a naturalist-led walk and/or bike ride. Come celebrate nature with an emphasis on migratory birds, waterfowl, resident birds, riverine flora and invasive species. Join the walk, the bike ride or both. All ages welcome and no reservations are required. A naturalist-led walk will be held from 8am-9am, followed by a 90 minute leisurely-paced bicycle ride along the Rivergreenway, beginning at 9:15am. Each event will include an introduction to using binoculars and a small number of binoculars will be available for loan. Our 8am event will also include a 10-minute "Celebrate Urban Birds" (Cornell Lab of Ornithology) observation project at the Wells Street Bridge.
In the event of inclement weather, please check the Fort Wayne Trails or Riverfront Fort Wayne Facebook page for cancellations.
For more information contact the Fort Wayne Trails at 260-969-0079.
Location: Wells Street Bridge near 1004 Cass Street
 in downtown Fort Wayne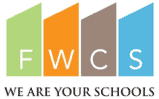 FWCS Bike to School Day at Study Elementary
Wednesday, May 10, 2017
Fort Wayne Community Schools will celebrate National Bike to School Day by encouraging students to ride to school. Students and staff will meet at a designated meeting spot and ride to school together demonstrating safe riding and the benefits of riding to school.
For more information contact Krista Stockman, Public Information Officer at 260.467.2022.
Location: Study Elementary School, 2414 Brooklyn Ave.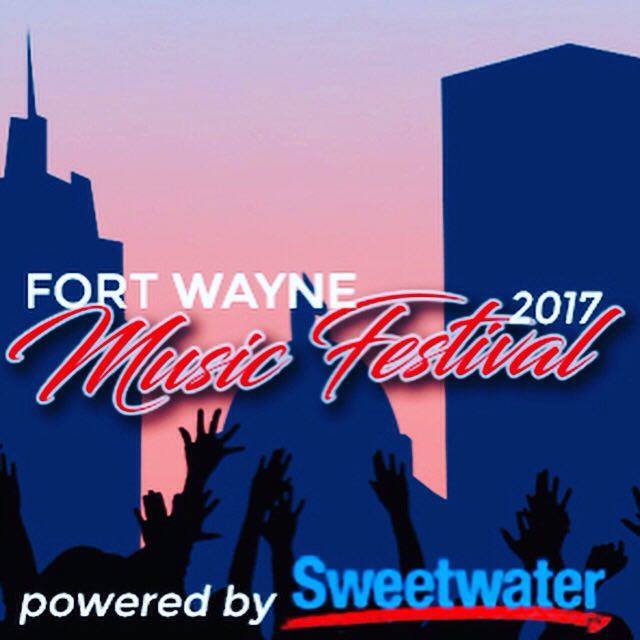 Fort Wayne Music Festival
Wednesday, May 10 — Sunday, May 14, 2017
The Fort Wayne Music Festival is a 5 day musical festival that focuses on art, entertainment and activity that will be offering bike racks to everyone in the community each of the 5 days of the Festival.
For more information, contact Jake Slater at 260-435-9126
Location: Headwaters Park at 333 S. Clinton St, Fort Wayne, IN 46802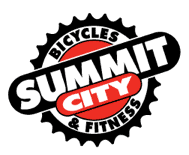 Ladies' Open House at Summit City Bicycles & Fitness
Thursday, May 11, 2017
 – 4:00 pm to 8:00 pm
An open house focused on ladies' cycling products and attire with special discounts and expert advice.
Location: Summit City Bicycles & Fitness
 3801 Lima Road
Fairy Trails – A Family Bicycle Ride in Costume
Saturday, May 13 – 9:00 am

Does your family love Finn or Rey from Star Wars? Maybe you're fans of traditional fairytale figures like the Little Mermaid or Cinderella. Whoever your favorite characters are, you and your children are invited to dress up like them, even decorate your bikes if you like, and join this family-friendly bike ride from Freimann Square to Headwaters Park and back where more fun awaits. Attend Fairy Tale Fest, presented by Fort Wayne Youtheatre. Enjoy arts and crafts, face painting, youth performances and a castle bounce house! For your safety, helmets are required.
For more information, contact Ted Sobol at 260-415-5025.
Location: Freimann Square to Headwaters Park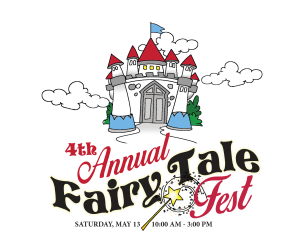 Youtheatre's 4th Annual Fairy Tale Fest!
Saturday, May 13 – 10:00 am to 3:00 pm

$20 All Day Long Bargain Passes for a whole day of fun!
FOUR Shows for the price of ONE! Artstix Community Box Office: 260-422-4226 or tickets.artstix.org.
A whole day of performances on the Arts United Center stage, Parkview Physicians Group ArtsLab & Ballet Studio
Arts and Crafts with FAME! Bouncy Castle! Bicycle Course! Live Music! Food! Balloons to the Moon! Face Painting by the Gypsy Face Painter! Pop Up Performances! Costumes!
Storybook Character Meet and Greet!
Enjoy four different productions from Fort Wayne Dance Collective, Ballet, and Youtheatre.
Featuring Youtheatre's "James and the Giant Peach" and "Fractured Fairy Tales"
Location: Arts United Center, 300 E Main St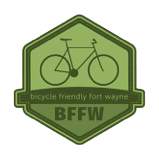 Second Annual CycloFemme
Sunday, May 14, 2017 — 2:00 pm

CycloFemme is a global, annual event founded in 2012. This year is the second time Fort Wayne has participated. This ride is to celebrate and support cycling for all ages of women and girls. this ride is not limited to women. everyone is welcome to attend.
We'll start together from the Rockhill Park Pavilion at 2:00 pm. Several distance options will be available:
7 miles along the Greenway
17 miles, using Greenway and road
42 miles, using Greenway and Road
Participants are encouraged to choose the distance that is comfortable for them. Helmets are required and participants will be asked to sign a waiver before the ride. This ride is free.
For more information, contact Bicycle Friendly Fort Wayne.
Location: Rockhill Park, at Catalpa St. & W.Jefferson Blvd.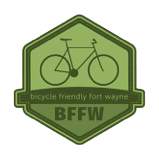 Ride of Silence and Blessing of the Bicycles
Wednesday, May 17, 2017 – 6:30 pm

the third annual Blessing of the Bicycles will take place on Union Street between Wilt and Jefferson. Pastor Thomas Eggold of Emmanuel Lutheran Church will be performing the blessing. Come on out before the Ride of Silence and have your favorite bicycle blessed!
For more information, contact Bicycle Friendly Fort Wayne.
Location: Union Street between Wilt and Jefferson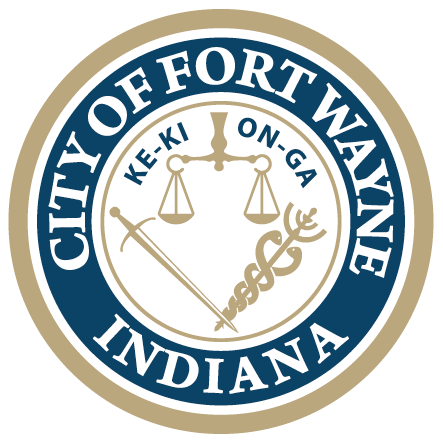 Bike to Work Day Breakfast
Friday, May 19, 2017
 – 6:30 am to 8:00 am
Join fellow bicycle commuters at Headwaters West for free coffee, bagels, and other treats and a chance to win prizes! This event will take place rain or shine.
For more information contact Mary Tyndall at 260-427-5958, Amy Hartzog 260-427-6228 or Paul Spoelhof  at 260-427-2140.
Location: Headwaters Park West Pavilion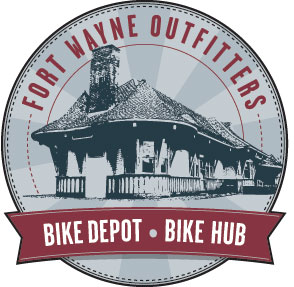 Bike To Work Day After Party
Friday, May 19, 2017
 – 5:00 pm to 8:00 pm

Food Truck, Live Music and Door Prizes!
For more information call Cara Hall at 260-420-3962.
Location: Fort Wayne Outfitters, 1004 Cass Street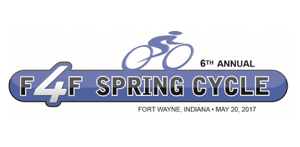 Sixth Annual Fort4Fitness Spring Cycle
Saturday, May 20, 2017
The 6th Annual Fort4Fitness Spring Cycle will be in downtown Fort Wayne, with the start line on Main Street at the Arts United campus. The Spring Cycle features five different tour distances, including a Metric Century 100K (62+ mile) interstate course! Other tour distances include 10, 19, 36 and 46 mile courses, so everyone from the beginner to the advanced cyclist can choose a tour that's perfect for them!
Other festivities will include a Spring Expo, a kids' cycling "obstacle course" from N.I.T.R.O., finish line celebration with finisher medals, and a Block Party with food trucks and live entertainment.
Friday, May 19:
4 pm – 7 pm: Late Registration and Early Check-In
Saturday, May 20:
7:30 am – 9:30 am Late Registration and Check-In
9 am Spring Cycle Metric Century Tour start
8 am – 2:30 pm Spring Expo
10 am Spring Cycle Start: 10, 19, 36 and 46 Mile Distances
11 am – 3 pm Bike Valet
11 am – 3 pm Food Truck Alley 
 (spring cycle participants receive a $3 event special coupon on their bib)
11 am – 3 pm Block Party and Beer Garden by Mad Anthony Brewing Company
Location:
Registration/Check-in and Start/Finish: Main Street/Arts United Campus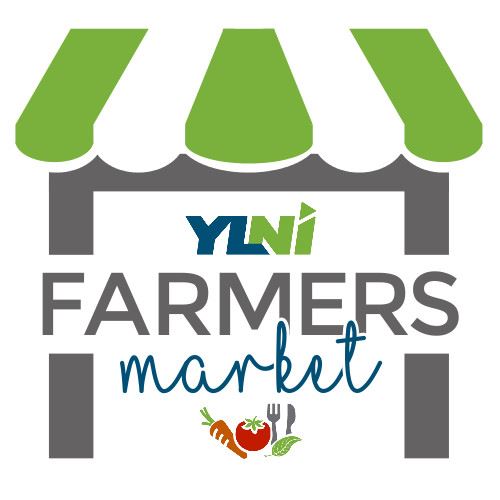 YLNI Farmer's Market
Saturday, May 20, 2017 — 9:00 am to 1:00 pm

The YLNI Farmer's Market offers fresh and unique local produce, plants, meats, baked goods, and homemade crafts in a cultural setting. Then market is a producer-only market meaning that our vendors personally make or grow the products that they sell. Every vendor is local, coming from Allen or surrounding counties. Live music and children's activities add to the experience.
For more information contact Ashley Adams Wagner.
Location: NW corner of Barr & Wayne Streets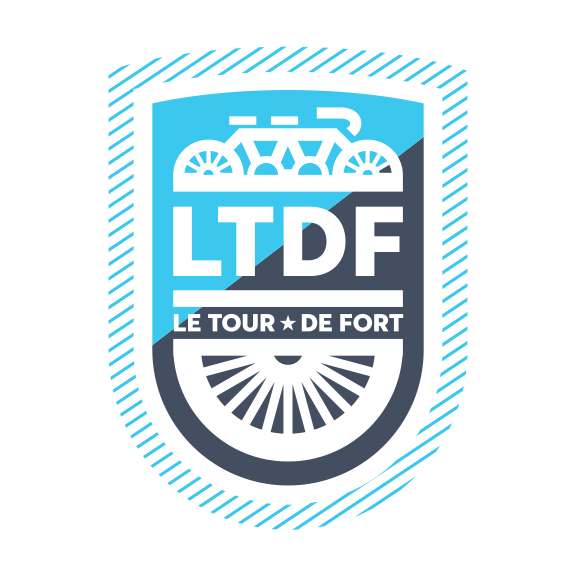 9th Annual Le Tour de Fort
Saturday, June 3, 2017 – 12:00 pm – 7:00 pm

We welcome returning and new Riders to the 9th annual Le Tour de Fort! Our bicycle pub-crawl allows 2,000 adults to drink responsibly for a good cause. We continue our tradition of making a substantial donation to an organization supporting military Veterans.  This year, we will be donating to a Fort Wayne organization, the Disabled American Veterans (DAV) Chapter #40.
We are also partnering with the Veterans of Foreign Wars (VFW) Post #857 to set up our Le Tour de Fort Headquarters on Friday June 2nd for packet pick-up and also for the start and end of our event on June 3rd.
Location:
Veterans of Foreign Wars (VFW) Post 857
2202 West Main Street
Fort Wayne, IN
46808