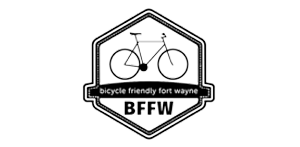 This is Fort Wayne's third year participating in CycloFemme.CycloFemme is a global, annual event founded in 2012. This ride is to celebrate and support cycling for women of all ages. this ride is not limited to women, everyone is welcome to attend. This is a casual ride.
We'll start together from the Rockhill Park Pavilion at 2:00 pm. Several distance options will be available.
Participants are encouraged to choose the distance that is comfortable for them. Helmets are required and participants will be asked to sign a waiver before the ride.  This ride is free.