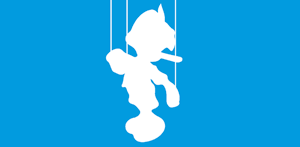 FOUR Shows for the price of ONE!
Artstix Community Box Office: 260-422-4226 or tickets.artstix.org
A whole day of performances on the Arts United Center stage, Parkview Physicians Group ArtsLab & Ballet Studio
Arts and Crafts with FAME! Bouncy Castle! Bicycle Course! Live Music! Food! Balloons to the Moon! Face Painting by the Gypsy Face Painter! Pop Up Performances! Costumes!
Storybook Character Meet and Greet!
Enjoy four different productions from Fort Wayne Dance Collective, Ballet, and Youtheatre.
Featuring Youtheatre's
"Pinocchio" and "A Grimm Mother's Tale"
"Pinocchio"
A Disney Classic, this musical tells the story of Pinocchio from Geppetto's perspective, the famous toymaker. It features favorite classic songs such as "When You Wish Upon a Star" and "I've Got No Strings," as well as many new songs by Oscar winner and Grammy Award winner, Stephen Schwartz.
Purchase tickets
Artstix Community Box Office: 260-422-4226 or tickets.artstix.org