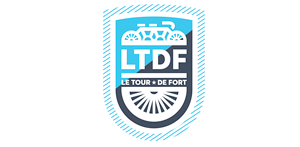 Friday, May 31 – Packet Pickup
12:00 pm – 7:00pm
Present your Eventbrite ticket to redeem your LTDF shirt and bicycle bib number. LTDF event shirts from past years and crew neck sweaters will be available for purchase. Miscelaneous freebies and goodies will be available from sponsors and vendors in limited quantities.
Saturday, June 1, 2019 – The Tour
10:30am-11:45am: last chance packet pickup
11:45 am: safety briefing and announcements
Noon-7:00pm: riders released to visit tour friendly locations
We welcome returning and new riders to the 11th annual Le Tour de Fort! Our bicycle pub-crawl allows adults to drink responsibly for a good cause. Le Tour de Fort is not a race, contest or competition. This is a social event. Our mission is to support veterans, strengthen our community and bring people together for an awesome time.
We continue our tradition of making a substantial donation to organizations supporting military veterans. This year, we continue our support of the Disabled American Veterans (DAV) chapter #40 as well as the shepherds house and the veterans national memorial shrine.
Thank you for your support!
Registration for the event will be online only from march 1st through may 17th at 11:59 pm. There will be no late registration available for this event.