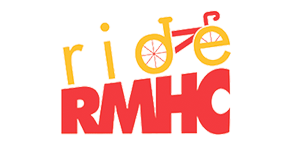 Join us for a great day of fun, friends and cycling! Ride RMHC has a route for everyone: a greenway ride, which is a distance of your choice up to 10 miles, as well as 15, 25, 45 and 65 mile road routes. Join us after your ride for a light lunch back at the event tent. Registration is $35. Children 12 and under ride the greenway for free.
Registration on the day of the event will run from 11:30 A.M. – 12:30 P.M. everyone should be ready to ride at 12:45 P.M.
ALL RIDERS MUST WEAR APPROVED HELMETS. RIDERS MUST COMPLETE THEIR CHOSEN ROUTE IN FOUR HOURS.
Visit our website, ridermhc.org to learn more and get registered. For more information contact Teresa White at 260-266-3593.