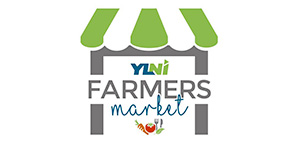 Located in the heart of downtown Fort Wayne, the YLNI Farmers Market presents a vibrant, open-air outdoor market experience during the summer months .
The market is located directly behind the Fort Wayne History Center at the corner of Barr and Wayne Streets. 
Free parking is available in the History Center lot along Berry Street and on the streets in the surrounding blocks, with ample opportunities to lock up a bicycle as well.
302 East Berry Street Fort Wayne, IN 46802